Search our site:
What's New
For those of you who are fans of our website, we wanted to make it easier for you to find What's New!! The following are our most recent additions to our site:

New Activities
Coming soon... our new page on seasons
Here's a sneak peek:
Reading Club Calendars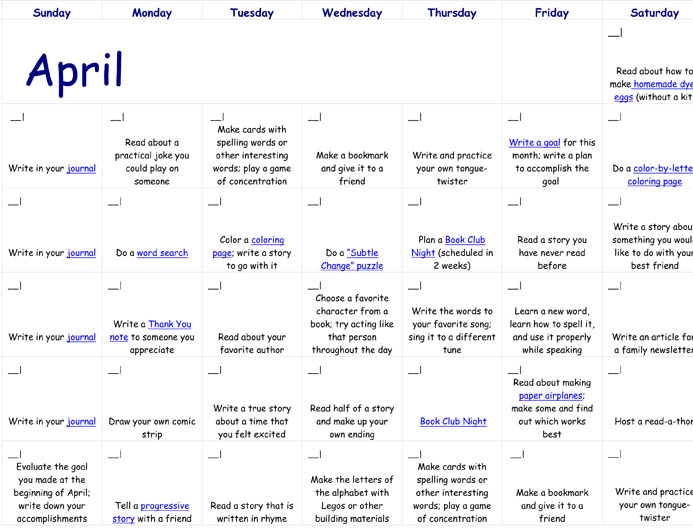 If you enjoy our activities, please support our site by visiting our
Mystic Arts Books Page
. Your purchase will help us continue to provide these activities.
© 2004 - 2023 all rights reserved.
All text and images on this site may be copied for noncommercial or home use only and may not be altered in any way. Images may be included in noncommercial collections only and must provide a link to Reading-With-Kids.com.